Stockholm Sangeet Festival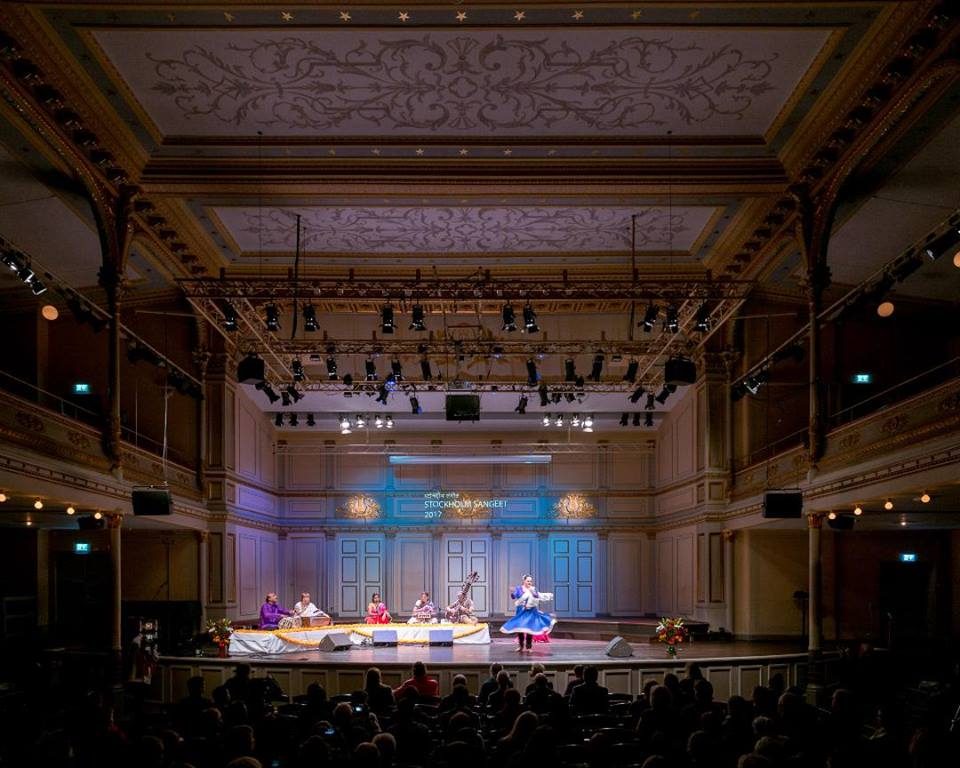 2007 Moa and a group of fellow musicians and lovers of Indian classical music started a small festival for Indian classical music, with the goal to create a permanent platform for the genre in Stockholm and Sweden. Stockholm Sangeet Festival is now Scandinavias's biggest festival for Indian classical music and dance and apart from the festival itself Stockholm Sangeet also organizes a number of projects and collaborations.
The festival has been arranged in Stockholm every year since 2007. Since then we have seen the festival grow and many truly great visiting musicians and dancers whom have performed through the years, among them living legends such as Sujaat Khan and Vishwa Mohan Bhatt.
Stockholm Sangeet has the ambition to present top level Indian music and dance, with all it's variety of different styles, as the living and international art form it is - always in progressive development with a constant vibrant contact with it's ancient roots.
The festival is usually held in September or October. Each year, the festival presents a number of the finest international and Swedish-based artists within today's classical Indian music and dance scene.