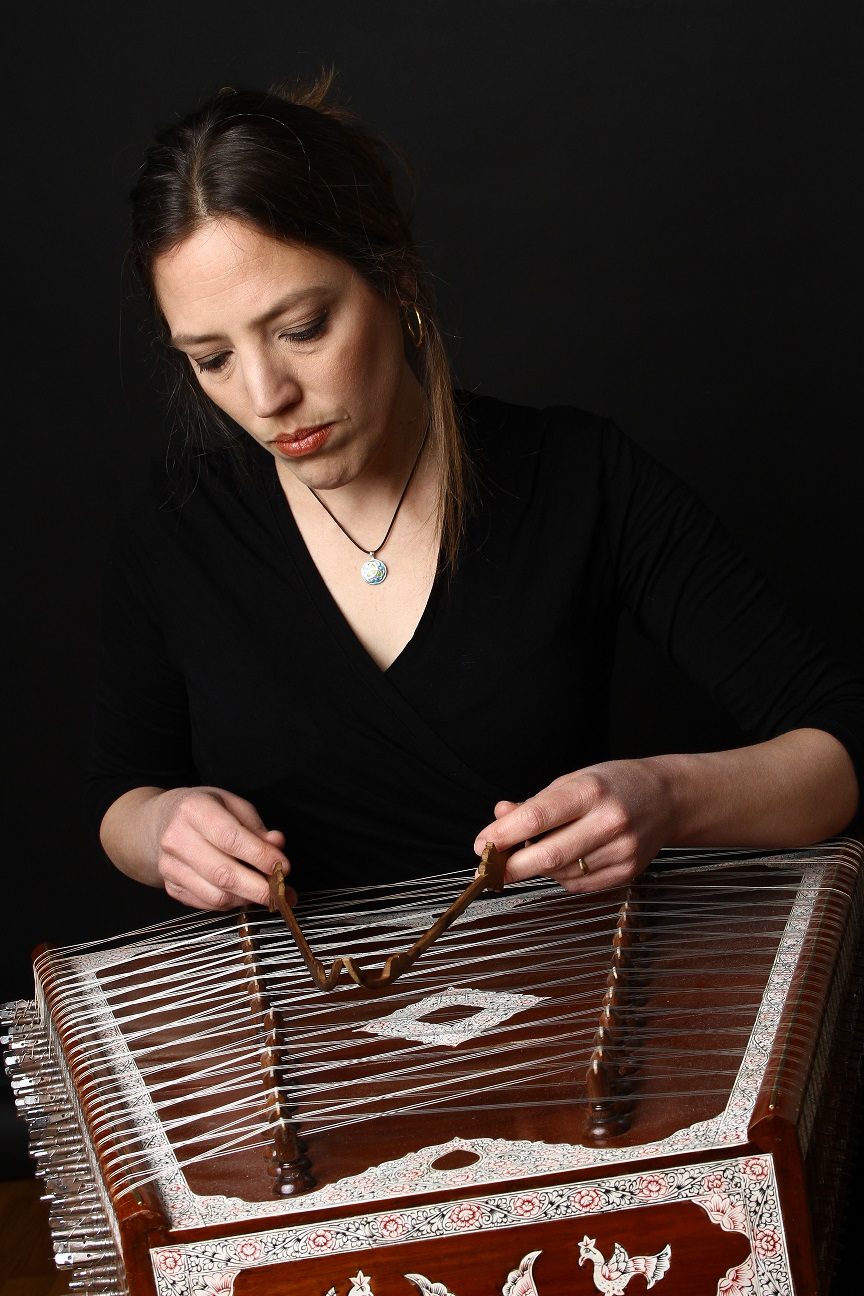 Moa Danielson Grimstad is a musician, producer and educator.
She has been active as a freelance musician and percussionist for the last 15 years with among others the groups Poorva Express (www.poorvaexpress.se) and Lele Lele Orchestra (www.lele_lele.se) and in numerous various projects and collaborations.
Moa has her western musical education from the Royal College of Music in Stockholm and the Norwegian Academy of Music. Her education in Indian classical music she has obtained from years of studies in the traditional indian teaching of guru shishya gharana in India. She has studied tabla (Varanasi gharana) (2003-2012) with Pandit Kishore Kumar Mishra and (2000 - 2003) with Sudip Bhattacharya. 2015-2018 she studied santoor with Shivaji Kevale, In March 2018 she also received santoor classes from Pandit Bhajan Sopori. In addition she has studied pajkawaj and north indian vocal.
Moa is currently active in the musical groups Lele Lele Orchestra, Eastern Bias and Palace On Wheels among others.
Moa is the producer and artistic leader of the festival Stockholm Sangeet (www.stockholmsangeet.se) and founder and project leader of the organisation EPOS - Equality & Plurality On Stage (www-epos.nu). She is also employed as a tabla teacher and coordinator for the department "Music and Dance of the World" in Stockholm Culture School.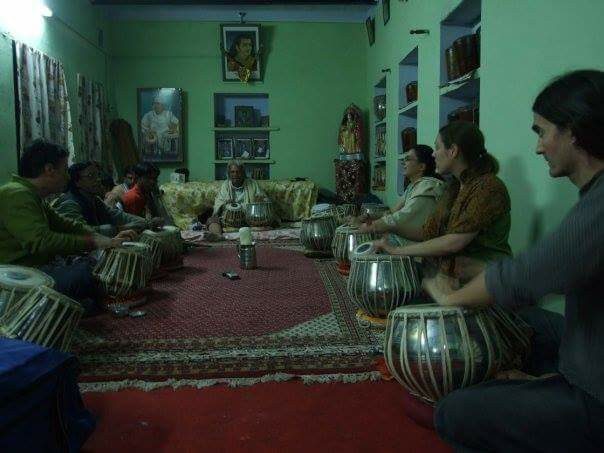 Moa with her guru Kishore Kumar Misra and dada guru late Pandit Sharda Sahai of Varanasi gharana at his house in Varanasi.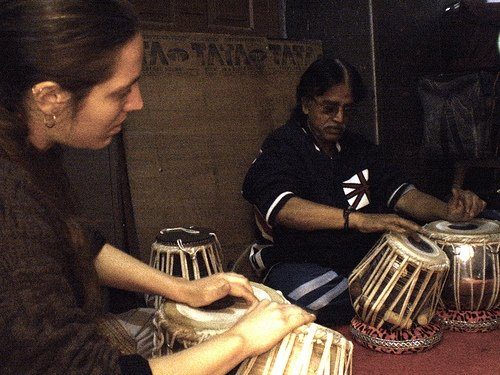 Moa with her tabla guru Kishore Kumar Misra